19 October 2016
The publication on the hugest web platform devoted to architecture.
The project of the country house in Rostov region was honored of publications in the best projects feed.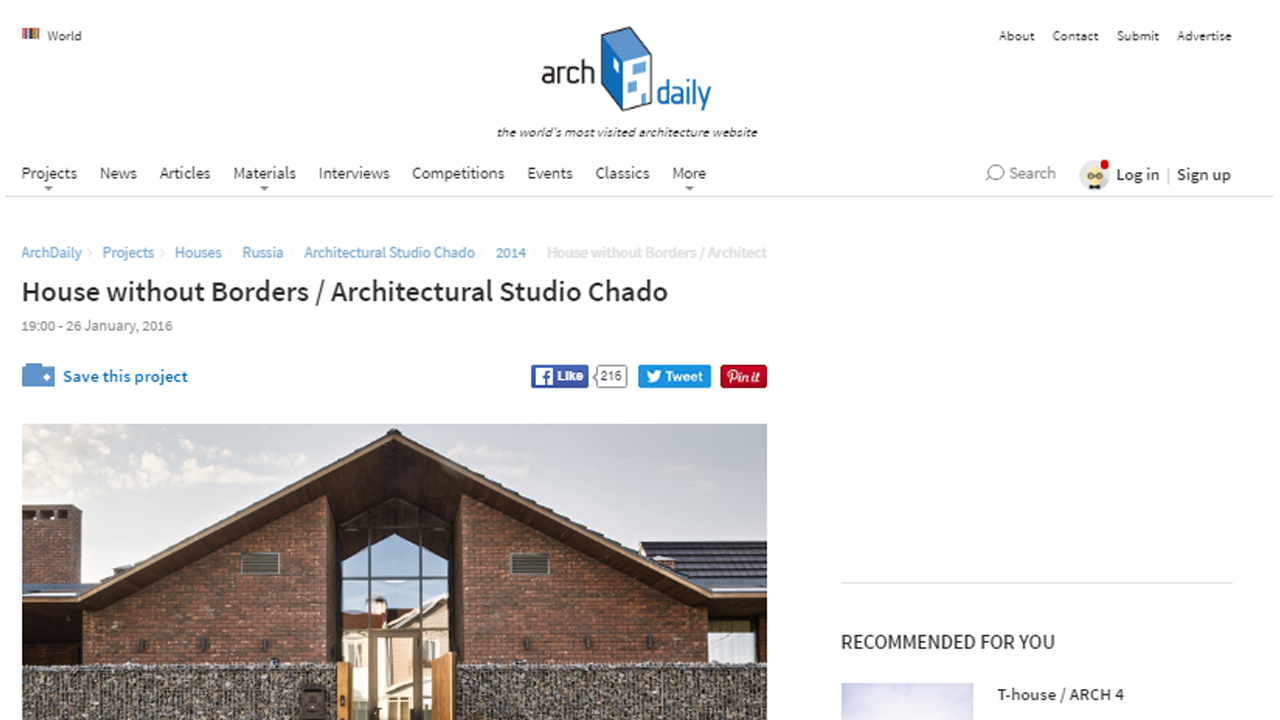 Archdaily is portal of architectural life. The latest and interesting information connected with profession publishes here and also celebrities of global architecture.