20 December 2018
The geography of the projects - expansion to another regions and countries
More than 5 years Chado has been working out the public and private projects and not only in Russia, but also abroad. During 2018 we had expanded more the geography of the project. We decided to present vividly to your attention the new regions, with which we started to work.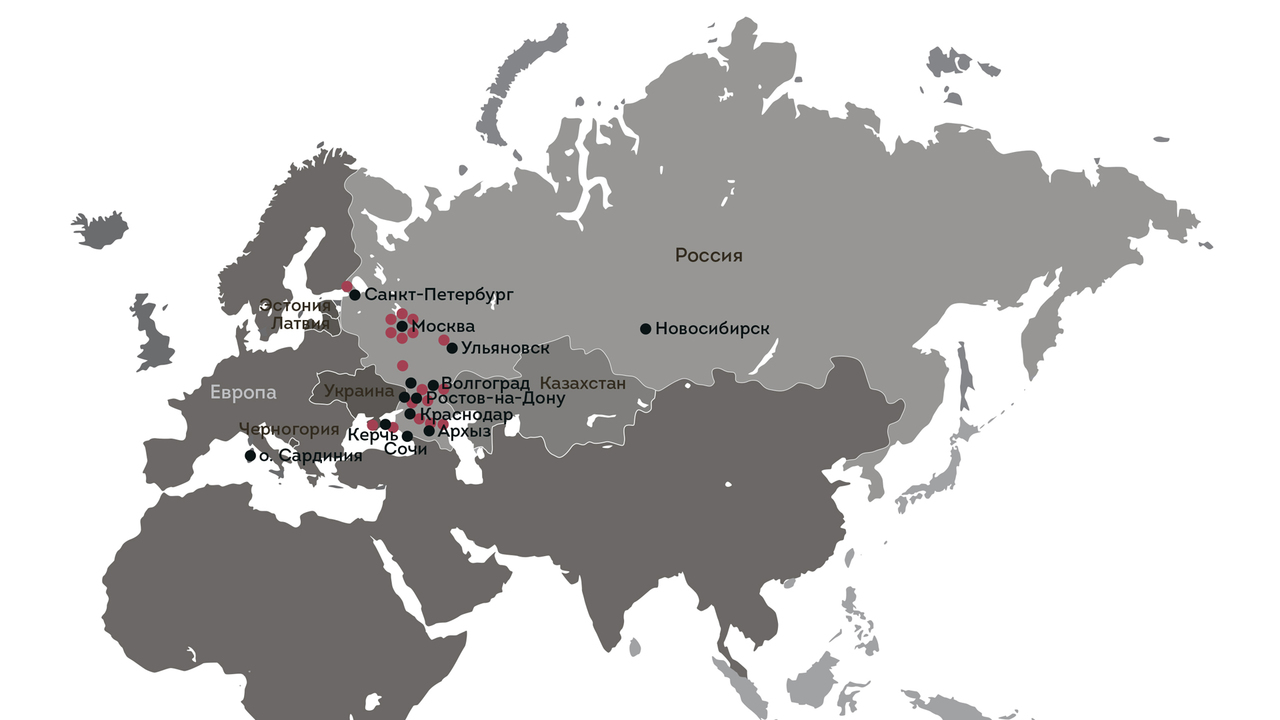 2018:
Russia:
Moscow region ( city of the Moscow, villages: Zhukovka, Kunavino, Puriha, Likino )
Leningrad region (village Kukkuzi)
Tver region
Rostov region ( cities of Rostov-on-don, Bataysk, Aksay, Novocherkassk, Taganrog, villages: Yantarniy, Rybatskiy, Tselina; townhouse village Belovodye )


Republic of Crimea ( cities of Simferopol, Kerch )
Krasnodar region ( city of Sochi, stanitsa (type of village) of Blagoveschenskaya )
City of Ulyanovsk
City of Volgograd
The foreign countries:


Estonia, Ukraine, Kazakhstan.
2017:


Russia:


Moscow region ( villages: Grigorchikovo, Konyushkovo, Stremilovskoy, cities of Troitsk, Cubinka-10, townhouse village "Aquavilla», villages: Sofyino, Rogozino )
Rostov region ( cities of Rostov-on-don, Bataysk, Proletarsk, town house villages: "Izumrudniy", "Izumrudniy-2", "Starocherkasskaya Riviera", villages: Tschepkin, Ust-Koysug, Kamyshevaha, Hristoforovka, Starozolotovskiy )
Krasnodar region ( cities of Krasnodar, Yeysk )
City of Novosibirsk


City of Saransk


City of Samara


Village of Arkhyz


Foreign countries:


Latvia ( city of Jurmala )
2016 and more previously:
Russia:


Moscow region ( city of Krasnogorsk )


Rostov region ( cities of Rostov-on-Don, Bataysk, Volgodonsk, Konstantinovsk )


City of Saint-Petersburg


City of Voronezh


Foreign countries:


Montenegro ( village of Rezhevichi )


Italy ( island Sardinia )